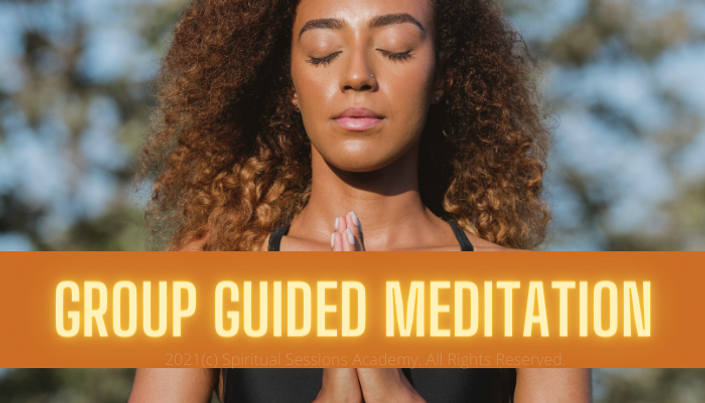 LEARN HOW TO START A DAILY MEDITATION PRACTICE THAT
REAPS IMMEDIATE RESULTS AFTER 1 CLASS!
Group Guided Meditation LV 1 for Beginners to Intermediate with
Najaam P Lee
How to Meditate with Intention
Meditation Techniques to Relieve Stress, Anxiety & Improve Your Health and Well being.
Group Guided Meditation Classes LIVE Wednesdays at 9:00pm est. Join Now!
Effective Meditation

RELAX Your Mind, Body and Emotion

Learn Correct BREATHING

Practice Proper POSTURE

Practice and implement MINDFULNESS into your daily Life

AVOID Things, Situations that Distract you & Meditation

Implement a Consistent Meditation Practice

POWER Focus

Learn Specific Mindset Techniques, Visualization & Proper Meditation behaviour to bring more peace into your daily life and practice

Self AWARENESS Meditation

GUIDED MEDITATION

Inner Guidance
An Open Mind
Practice and Apply teachings daily
Quiet space for you to practice Uninterrupted.
What Is Guided Meditation?
Group Guided meditation is a process by which one or more participants meditate in response to the guidance provided by a trained practitioner or teacher, either in person or sound recording, video, or audiovisual media, comprising of music or verbal instruction, or a combination of both.
The term "guided meditation" is most commonly used in clinical practice, scholarly research, and scientific investigation to signify an aggregate of integrated techniques. The most common and frequently used combination or synthesis comprises meditation music and receptive music therapy, guided imagery, relaxation, some form of meditative practice and mindfulness, and journaling.

Benefits
The main benefits of a meditation practice are stress relief and a calmer, more accepting perspective on life. According to Dr. Jon Kabat-Zinn, molecular biologist, professor, and researcher at the University of Massachusetts Medical School, those who practice meditation shift the levels of brain activity from the active, stress-housing right-frontal cortex to the more stable left-frontal cortex. Meditation will literally soothe the parts of the brain that keep you wanting to always go, go, go!
Why You Should Take This Class?
More Happiness
More desire to live and experience life
Abundance of Peace & Relaxation
Increased Mental Clarity
Healing Body, Mind and Emotion
Increased Concentration & Focus
Expanded Creativity
Less Stress
Increased Productivity
More Self Confidence and Self Esteem
Greater Self-Awareness
Greater Spiritual Awareness
Reduced Anxiety
Become MORE Efficient at Work and in Your Life
Increased Mental Strength & Mental Toughness
Increased Intuition
Organizational Skills come easier than before
What Is The Next Step?
We suggest to give the program a chance to help you relieve stress, anxiety, depression and live more centered, in a flow of balance, with improved overall health, increased focus, stronger self confidence, and inner belief of self by enrolling today. Guided Meditation can truly change your life, it did mine. I'm looking forward to seeing you on the inside when you choose to enroll.

HOW MUCH?

This is a Monthly Subscription! (cancel anytime)
The value of this class is priceless.
Instead of paying $100. per class
Today, only pay $34.44 per month which is LESS THAN HALF - PRICE per one class session.
---- a steal ----
$100.00 vs $34.44
Therefore, sign up now for only $34.44 monthly subscription. WOW!
Hurry! For this price is for a LIMITED TIME ONLY!
START NOW!
START NOW!

START NOW!

+ Group Guided Meditation LV 1 Class are on Wednesdays at 9:00 PM est for 20-35 minute sessions.
+ Plus, you will have access to recorded guided meditation classes with beautiful visuals and audio located in the Curriculum Tab.
+ Each student will receive a personal link to enter the Classroom after purchase. It will be sent via email.
Your Instructor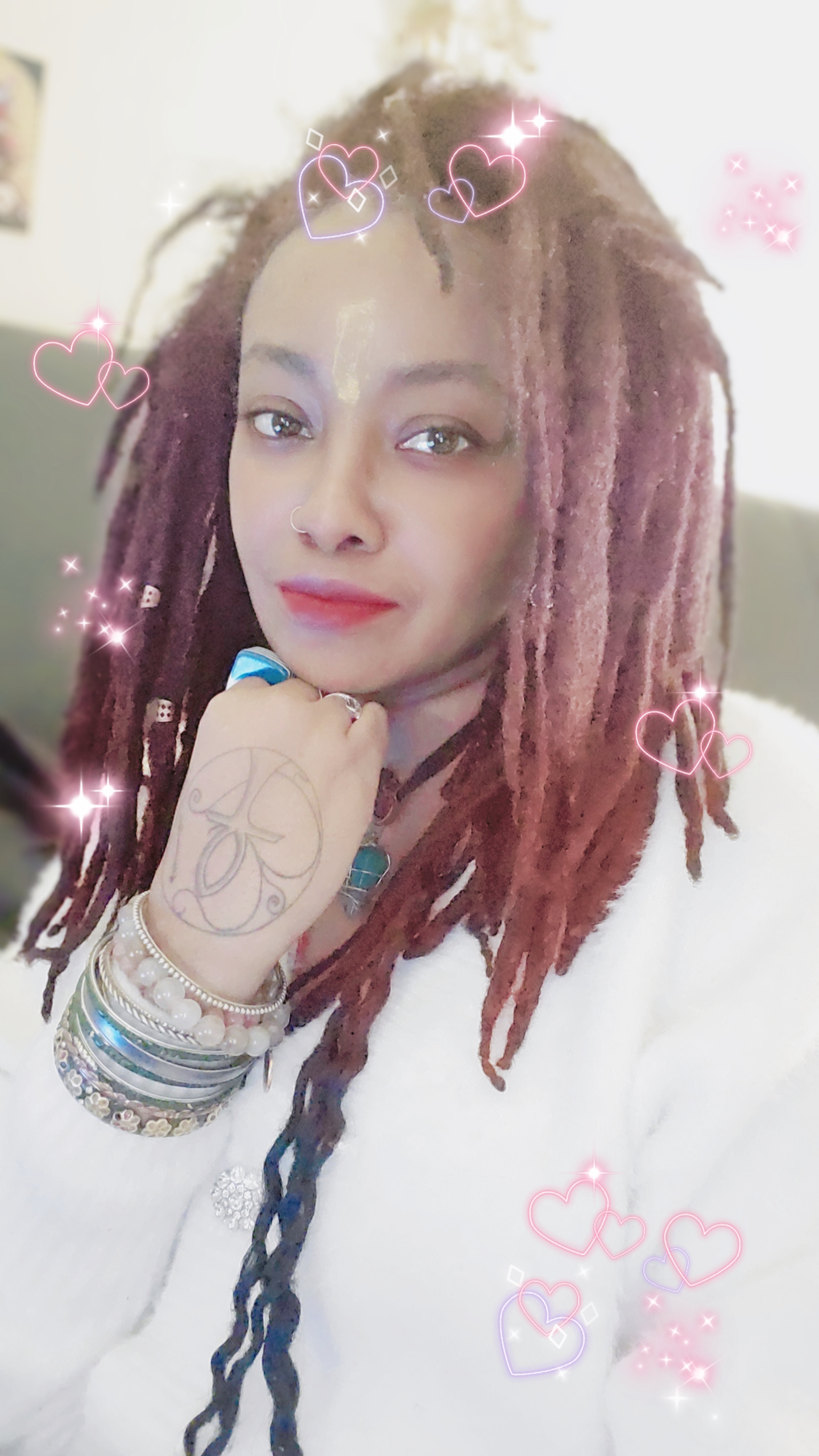 Najaam P Lee is a Spiritual Transformational Life Coach, Ayurveda Health-Wellness Consultant, Reiki Master, INTUITIVE Tarot Reader, Published Arthur, Motivational Speaker and Artist.
As young as five years old, Najaam, Canadian born, began sharing stories through various mediums of art, writing and dance. Then, jumped into acting, modelling which landed her in fashion shows and movies such as The Jackson Five Series and Poetic Justice, and few TV shows. Her unique creativity has brought her on stages performing Spoken Word- Poetry, highlighting her via MTV Commercials. In 2014, she showcased a series of abstract art called GALAN, in the Allure show at the famed Cutting Room in NYC. Her second art series PAIN, premiered in 2015 grabbing her media attention across the board.
Behind the stage, Najaam also covers events, fashion shows, TV, luxury brands and Non-profit benefits and galas via her top online publication called GOSH!ABOUT, which she founded in 2010 and is now sought after; from 2010 Fashion Loves New York on Fashion Nights Out, New York Style Fashion Week NY , Couture Fashion Week NY, Kenneth Cole Sustainable Fashion Show, Discover Many Hopes Gala, just to name a few.
The healing side of Najaam, is where her heart beats at NAJAAM LEE'S HEALNG TEMPAL (www.najaamlee.com), she founded in 2014 to help others through her gifted knowledge of New Age Healing, Ayurveda and Aromatherapy, Reiki, Holistic Health blended with Eastern Philosophy and Spirituality. She began her spiritual journey since a child with clairvoyant, clairaudient, and em-path. In college she began studying the bible, which took her into studying Catholicism and Christianity, Buddhism, Hinduism and Islam in 2000. She received a P.Ay. degree in Ayurveda and Aromatherapy. Certified in Touch Therapy, SHINPIDEN Reiki Master & Teacher, RAY Energy Healing, MM Melchizedek Order 1-4, GAIA Program, Yoga Meditation. Initiated into Maha Shivoham, 3rd Eye Shakti and The ANKH.
She has helped over 800 + of people through her practice on their spiritual journey, spiritual life coaching programs, intuitive readings, plus teaching how to spiritually shield themselves daily, offering in person & distant healing and protection and so much more.
Najaam started Spiritual Sessions classes of May 2018, every Friday evening at 7:30pm eastern, LIVE on https://www.facebook.com/NLHealngTempal/And with these weekly classes birthed her online school, called Spiritual Sessions Academy!
Najaam P Lee currently resides in Boston MA with her daughter and father.
Frequently Asked Questions
When does the course start and finish?
The course starts now and never ends! It is a completely self-paced online course - you decide when you start and when you finish.
How long do I have access to the classes?
This class is a monthly subscription and yearly subscription. If you sign up for Monthly, you will have unlimited access every month, unless you cancel, your access will end at the completion of that month only. If you signed up for the Year, you will have unlimited access for that year. And renew.
Refunds and Cancellations
A registration will only be accepted when made online, and when all necessary information and payment has been received. Registrations are non-transferable and a separate registration is required for each person attending the class. Registrants can cancel anytime within the subscription. No refunds. Spiritual Sessions Academy, Guided Meditation, Najaam Lee's Healng Tempal reserves the right to cancel or reschedule any live class as circumstances dictate.
NO MORE ending your day stressed out, anxious or even fatigued.
BEGIN going to bed relaxed and ready for rest; ready for sleep.
Sign up right now!
BEGIN attaining your inner peace now.
Click the button to START NOW.
See you in class!

Najaam P Lee