WATCH PROMO VIDEO ABOVE!
Crazy Secrets To ACHIEVING Fulfillment...???
( go watch Promo video above in full screen )

Do you desire growth, progress, abundance,

love, and deep satisfaction from your life...?
You may think you have to be a born vegan,
do yoga already,
meditate on top of a mountain,
BUT THAT"S NO LONGER TRUE!!!!
LIFE can bring us a plate of food that can make us wonder why. WHY ME?
Why am I always being tested.
Why does my life have to have soo many blocks?
Why am I working harder than others for the exact same thing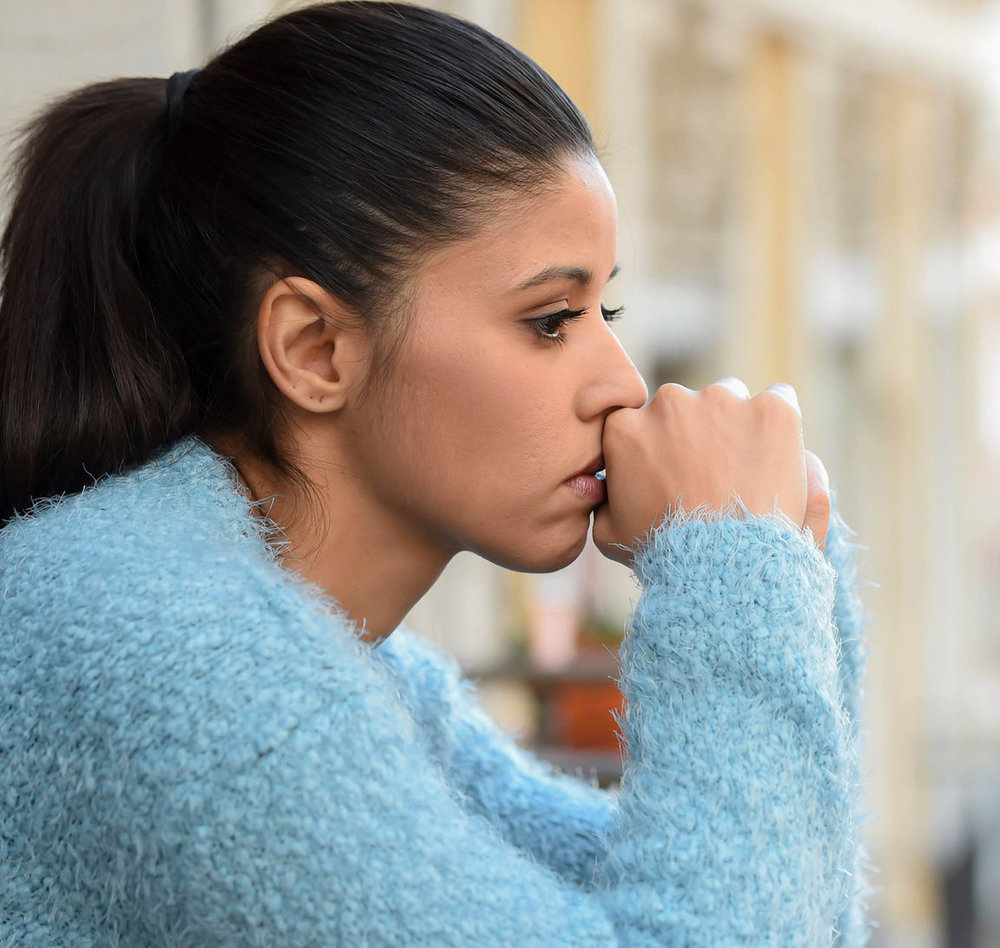 So many of us have experienced this and it is very tiring, which can make a person feel like giving up.
We are all on various levels on the path of life, but the basics of Love, Money, Relationships, Friendships, Family all have the same types of issues including:
jealousy,
envy,
hate,
anxiety,
stress,
sadness,
people pleasing,
frustration,
bullying,
business/career opportunities and missed-opportunities,
severe competition,
loss of friends, and
Broken relationships, broken marriages
people who don't have the best interest in you!
And I Could Go ON.....
When we have these experiences, we learn to put a wall up like a fort
But what we do not realize is not only does it keep out the hurt and pain, but it also can keep out our blessings.
There is a better way!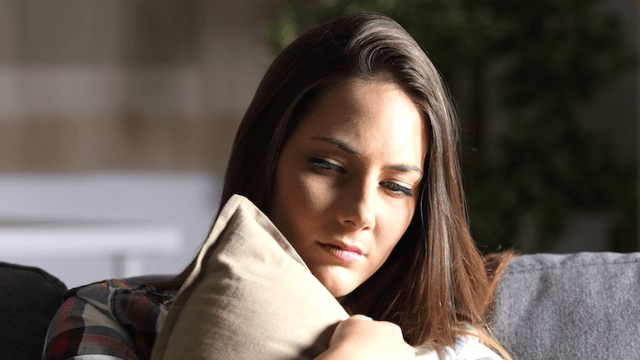 I know it might be hard to believe.....
BUT YOU CAN CHANGE IT ALL AROUND TO BE IN YOUR FAVOUR.
You can Achieve Fulfillment in all areas of your life .
So, I'm going to show you how easy it really is.
Let's go over it together
Right now.
Here's exactly what I do every time:
Step 1: Show Up For YOURSELF.
You have to be the one to be there for you.
You can't expect others to if you are not willing too.
You will take full responsibility for every part of your life.
Step 2: Stand In Your TRUTH.
Be authentic.
Be honest with your Self.
Stop running away from what you should face
Directly and honestly.
Step 3. Embrace To RELEASE.
Let it all go!
Take a deep breathe in and then
let go of the self sabotage and old softwares.
These three steps works so well for me,
because you quickly create space for new energy...
I want you to take a moment to imagine
What would be different in your life
If you commit to this program?
What possibilities would open up for you
If you dedicated yourself on a self discovery journey?
How transforming would you be if you put love and
focus into your dreams and goals,
In all areas of your life… 1000% ALL IN ...?
Now, imagine yourself showing up for You, then
standing in your truth, releasing the old softwares and
finally stopping the self sabotage.
Can you see yourself doing this?
In your mind's eye, it looks pretty simple or even a bit scary, right?
Would you like the chance to learn the best way possible for you?
We all know reality is usually a little more complicated than our imaginations.
But I know this will change your life,
And I want to see you succeed.
That's why I'm going to be your guide to Achieve Fulfillment in all areas of your life.
I really want to see you can walk in your beautiful powerful truth .
I've been where you are, and
I know how hard it can seem.
That's why I created The Platinum Life:- a 12 Month Spiritual Life Coaching Program.
Here's what you get:
Every clients path in this program is personally crafted.
♡ 60 to 90 minute pre consultation "Design the Path" first session- Every clients path is different and will be customized accordingly. We discuss past, current and future events. Wants, desires and future goals.
Once we "Design The Path" which includes discovering your BluePrint using Vedic astrology, Vedic Numerology, Intuitive Readings, and much more… then
Start a 30 to 90 minute consultations per week (session length depends on the needs and purpose of each client)
Reiki healing sessions
Reading assignments
Outdoor assignments
Ayurveda Nutrition
Intuitive Reading sessions
Unlimited Email/ Phone/ Live Chat support
Weekly and BI weekly coaching calls
Self Love. Release. Clear. Embrace sessions
Raising of Your Frequency
Stepping into your power
Weekly Assignments. [ yes there is homework... SMILE! 😊].
For In Person Consultation Sessions- Travel & Accommodations provided by client. This will be discussed together if during the program this service will be needed.
Here's how each piece, both individual and combined, helps you move forward…
Design The Path: We've got to look at your Blueprint of who you are; why you came here; what is your higher-self purpose, desires to achieve, learn and process…
Rabbit Hole Of Self: Once that road map is clear and understood, we dive deep into the rabbit hole of self. Going into the darkest places within, and pulling them out into the healing light.
Embrace To Release: Embracing all of you means to release ALL of you. You've got to let it go. Let it all go, in order to move forward and onward, and most importantly to LOVE yourself.
When you follow the steps, as I've outlined them, here's what you can expect…
Getting to know the TRUTH of who are you and why you are here on earth. SELF DISCOVERY & SELF AWARENESS.This is one of the BIGGEST , MOST common question I receive from every client and customer. If you are not Self Aware then you have NO DIRECTION. Know thyself is how you move forward…
Understanding of yourself and higher-self and purpose: Once you see and grasp how you traveled here, and what characteristics, personalities, skills you selected, and things you want to learn, experience, plus added karma and dharma... " the why! ".
This awakens you to YOU, aligning the mental, emotional, physical and spiritual frequency of the highest version of self, which gives you exactly what to do next and how to flow.
Facing Your Truth: Good - Neutral - Bad. Clearing the darkness that has been sitting and collecting dust, helps you to find and align with inner peace, inner strength, and abundance of power. You create synergy which ignites into the Universe. Summoning clarity, abundance, fulfillment in All areas of your life.
Here's What You Need To Do Right Now:

Click the button below, you'll be
Taken to a secure shopping page.
In just three clicks from now, you'll
Be on your way to Achieving Fulfillment in all areas of your life.
I look forward to working with you and creating Your Platinum Life!
Sign up to our email list for monthly newsletter


See you inside!

Najaam P Lee
PS... READ THIS: If you are new to this page and have not done a FREE 15 Minute Consultation with me... then... STOP. ... Click Here and schedule your free 15 right now and lets chat, https://bit.ly/consultation99
PPS... See TESTIMONIALS below
Your Instructor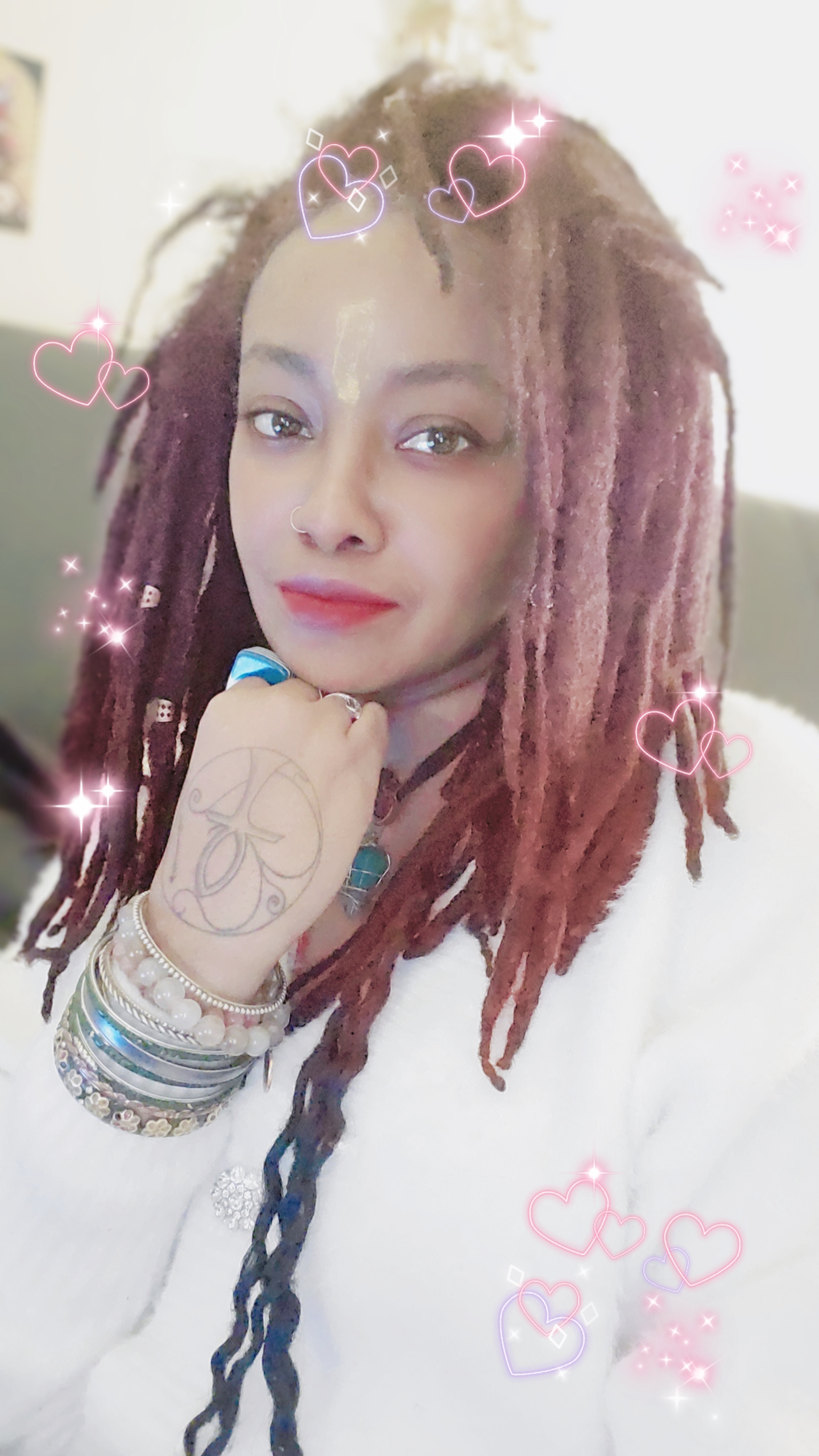 Najaam P Lee is a Spiritual Transformational Life Coach, Ayurveda Health-Wellness Consultant, Reiki Master, INTUITIVE Tarot Reader, Published Arthur, Motivational Speaker and Artist.
As young as five years old, Najaam, Canadian born, began sharing stories through various mediums of art, writing and dance. Then, jumped into acting, modelling which landed her in fashion shows and movies such as The Jackson Five Series and Poetic Justice, and few TV shows. Her unique creativity has brought her on stages performing Spoken Word- Poetry, highlighting her via MTV Commercials. In 2014, she showcased a series of abstract art called GALAN, in the Allure show at the famed Cutting Room in NYC. Her second art series PAIN, premiered in 2015 grabbing her media attention across the board.
Behind the stage, Najaam also covers events, fashion shows, TV, luxury brands and Non-profit benefits and galas via her top online publication called GOSH!ABOUT, which she founded in 2010 and is now sought after; from 2010 Fashion Loves New York on Fashion Nights Out, New York Style Fashion Week NY , Couture Fashion Week NY, Kenneth Cole Sustainable Fashion Show, Discover Many Hopes Gala, just to name a few.
The healing side of Najaam, is where her heart beats at NAJAAM LEE'S HEALNG TEMPAL (www.najaamlee.com), she founded in 2014 to help others through her gifted knowledge of New Age Healing, Ayurveda and Aromatherapy, Reiki, Holistic Health blended with Eastern Philosophy and Spirituality. She began her spiritual journey since a child with clairvoyant, clairaudient, and em-path. In college she began studying the bible, which took her into studying Catholicism and Christianity, Buddhism, Hinduism and Islam in 2000. She received a P.Ay. degree in Ayurveda and Aromatherapy. Certified in Touch Therapy, SHINPIDEN Reiki Master & Teacher, RAY Energy Healing, MM Melchizedek Order 1-4, GAIA Program, Yoga Meditation. Initiated into Maha Shivoham, 3rd Eye Shakti and The ANKH.
She has helped over 800 + of people through her practice on their spiritual journey, spiritual life coaching programs, intuitive readings, plus teaching how to spiritually shield themselves daily, offering in person & distant healing and protection and so much more.
Najaam started Spiritual Sessions classes of May 2018, every Friday evening at 7:30pm eastern, LIVE on https://www.facebook.com/NLHealngTempal/And with these weekly classes birthed her online school, called Spiritual Sessions Academy!
Najaam P Lee currently resides in Boston MA with her daughter and father.
Frequently Asked Questions
When does the program start and finish?
The program starts now , as soon as you register. And will finish 12 months from now.
How long do I have access to the program?
How does lifetime access sound? After enrolling, you have unlimited access to this program for as long as you like - across any and all devices you own.
What's in the program?
This is a 12 month spiritual lifestyle coaching program. You will be in a private coaching session with Ms. Najaam P Lee. In your first consultation, you will go through a DESIGN YOUR PATH, where you and Ms. Lee will design a customized program to fit your specific needs in this program. You will meet via phone and or Zoom online for your sessions Homework will be assigned weekly and bi-weekly that must be completed to complete this 12 month program.
Do you accept insurance for this program?
No
TESTIMONIALS
I'd like to share our clients own experiences in their own voices.
Bwanda A. also completed the 12 month portion of The Platinum Life. In this video, she reviews and gives her testimony of her experience in the program. Please watch:

---
p>
Kathleen N.
Why did you decide to do a life-coaching program? And what was it about Najaam that you decided to do her program?
I decided to do a life coaching program because I knew I needed the help. I was exposed to a lot of self help knowledge but I did not know where to start. My mind was going in so many directions accomplishing nothing. I chose to work with Najaam because I felt that she was authentic. I did not feel like she was a fraud. You have a lot of that online. When Najaam did my first reading it felt genuine.
Describe your experience in the program
My experience in the program was liberating. There were areas in my life that I did not know how to open up about or where to begin to heal.
What results did you receive from taking the program?

The number one result I received from the program was forgiveness. Not only forgiving others but most importantly forgiving myself. Number two the importance of self love. I know we have all heard the saying, " how can you love someone else if you do not love yourself first." So true, people treat you the way they see you treat yourself. Thirdly, my spiritual connection is on 100%. I feel surrounded and guided by my ancestors/scared circle. I can hear and feel them now and I am listening.
How is your life now after completion?
My life after completing the program is much better. I now journal, reflect on what I'm grateful for and meditate daily. I'm more mindful of what I eat. I watch my thoughts to make sure that they are positive. If a negative thought gets through I now have the tools to dissolve them. I am more confident in myself, period.
Would you recommend others to this program?
I definitely would recommend this course to others. Also the other services that are offered. Najaam readings are on point and you can feel spirit talking to her
~~~~~~~~~~~~~~~~~~~~~~~~~~~~~~
Ready? Awesome!!! ...
Click the link below to register now and lets get you started.
If you have NOT done a Free 15 min consultation with Ms. Lee, please do this now by scheduling your session here:
(PS. When registering, please make sure to add all your contact details so that a staff member can call and schedule your first program consultation.)

Love. Light. Frequency,
Najaam P Lee