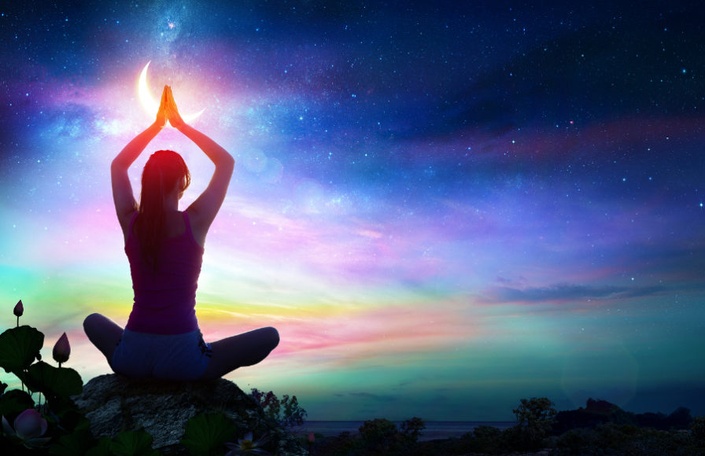 If you can overcome this one obstacle, you can finally relax, stop the anxiety and fatigue, and start living stress-free ...

THE BIGGEST MYSTERY behind implementing meditation into your lifestyle and why this knowledge is imperative to your results is to bring " HEALTHY BACK! " into your body, and calmness to your mind, and remove the anxiety, fatigue, and stress out of your life, so that you can regain power, confidence and clarity that which belongs to YOU!


ANY OF THESE ARE YOU EXPERIENCING OR HAVE EXPERIENCED?

You are a stay-at-home-parent with your kids majority of the day and night, plus having to take care of the daily chores including grocery, school pick up/drop-off, after-school activities, cooking, cleaning, laundry, paying the bills, and have a full or part time job. You are basically a single- parent or it feels like you are a "single-parent". And you are stressed, exhausted, depressed or experiencing post-partum, feeling alone, and super-overwhelmed... Or
You are an entrepreneur that's extremely busy, wearing many hats throughout your day, no time to eat, chasing clients, traveling, hotel stays, meetings, sitting in front of your computer for hours, very long days which exhaustion, lack of energy, insomnia, late night dinners and snacks are a constant; or
You are student (high-school/college) taking many classes, daily and weekly assignments, heavy readings, daily studying necessary, projects, and extra-curriculum activities including clubs, internships. Have a part-time or full-time job. You have a lot to complete daily, feeling overwhelmed, anxious, worried about grades, feeling like you can't keep up on everything you have to do, depressed at times, hard to make friends, your appetite is not the best at times, you are studying but not retaining, etc...
You want to have less stress
You want to stop the anxiety
You want to stop the pain you are having
You want to have more focus and retain information
You want to have the tools needed to remove the stress, have clarity, and peace of mind.
You have heard about Meditation and how vital it is and must be learned to be more centered, improve overall health, and lower depression, but you have no clue how to implement it or where to get started.
You don't have lots of confidence
You are too anxious
And don't want to make any mistakes.
BUT, you see the possibilities that come with doing meditation and the positive results it does on the mental, emotional, and physical health.
WHY SHOULD YOU LISTEN TO ME TO SOLVE THIS PROBLEM?

HI! I'm Najaam Lee, and super obsessed with high-heels and high-fashion! But, allow me to share a bit about myself (you can read my full bio below).
I began my spiritual journey since a child with clairvoyant, clairaudient, and empath. In college, I began seriously studying the bible. In year 2000, I got very serious with my journey studying all major religions, including Islam-Buddhism- Hinduism. I received my BA degree in Fashion Design & Art Illustration, then my degree Ay.D (Practitioner in Ayurveda, Aromatherapy, Life Coaching), Certified in Touch Therapy, SHINPIDEN Reiki Master and Teacher, RAY Energy, Initiate into the Melchizedek Order; MM 1-4, completed the GAIA Program, Yoga Meditation Program . Initiated into Power Manifestation, Maha Shivoham, 3rd Eye Shakti , Body-Scanning, and The ANKH. I have helped hundreds and hundreds of people through my practice on their spiritual journey, teaching how to spiritually shield themselves daily, activate their Mer Ka Bahs, offering in person & distant healing and protection; plus home clearings, spiritual feng-shui, home protections and more. I have several courses created including, the OM SACRED CIRCLE MASTERCLASS PROGRAM, Mer Ka Bah Activation Program 1, and the 5X5 MINI MEDITATION COURSE PART 1, and Spiritual Sessions( a weekly class on various spiritual topics), with more classes on their way.

Imagine for a moment:
Waking up without fatigue
Experiencing a stress-free day
Able to retain information more easily and attention span expanded
Now you can...
HOW TO GO FROM STRESS, ANXIETY, FATIGUE TO HAVING RELAXATION, PEACE OF MIND, AND BE STRESS-FREE EVERYDAY!
Hack my method " to relaxation and freedom from stress in the midst of turbulence " so that you can reduce your stress, anxiety while affirming peace, power and your sanity in only 5 minutes through a daily, implementable practice.
INTRODUCING

5 X 5 MINI MEDITATION COURSE PART 1 - OUTER ME

This 5 week course includes weekly class sessions called "Outer Me" with a focus on connecting to first 5 important parts of the body through meditation, and a follow-along-meditation- practice videos with visual instructions by Najaam Lee, each week. You will receive copy and access to all the lectures, PDFs, slides and videos anytime for a lifetime access.
You get instant & lifetime access to:
PART 1: Week 1 - 5: called Outer Me
Week 1: Eyes: Powers of Observation

Week 2: Nose: Powers of Perception
Week 3: Mouth: Sound-Word-Power
Week 4: Ears: Frequency & Messages
Week 5: Face: Power of Image
Weekly Practical Videos
Class Slides
PDFs
Finale Exam + Certificate of Completion
Understanding each subject through daily practice helps to build and solidify your foundation in Meditation.
IN THIS COURSE, YOU WILL REDISCOVER
Your Absolute POWER
Your Absolute CONFIDENCE
Your Absolute LASER FOCUS

Your Absolute FREEDOM
No pondering on what can you do to get the same effortless effects as others...
No more grappling with the possibility that these results will never happen...
No longer puzzled on what else can you do to get these results
No more doubting if you will ever be able to meditate correctly!
You don't need to do this anymore because I have developed the course that takes away all these insecurities...
This Course literally and truly takes you from stress, anxiety, and fatigue to relaxation, peace of mind, and stress-free in only 5 minutes and without the need to pay thousands of dollars to a private coach.

HERE'S THE BREAKDOWN: MY COURSE VS. THE OTHERS:
MY COURSE:

5 X 5 MINI MEDITATION COURSE
This product is 1st of its kind to bring ancient knowledge,

skills and practicals in a complete course.
THE OTHERS:
-Their product are all similar or copied.

-Lack of solid information, and understanding.

MY COURSE:

Specifically designed to increase your knowledge on

meditation plus to actively, easily and efficiently practice daily.
THE OTHERS:
- Designed to tell you what to do in theory.

- No consistent guidance

MY COURSE:

Delivered in short, weekly videos with visuals, slides,
PDFs and daily practicals.
Every student takes a final exam at the end of course,

This enables them to qualify for Course 2.
THE OTHERS:
- Written instructions. Or one class video. That's it.

GET FULL ACCESS NOW FOR ONLY $497.

Learn How to go from Stress, Anxiety, Fatigue with the
5 X 5 MINI MEDITATION COURSE PART 1

to Relaxation, Peace Of Mind, and be Stress-Free in only 5 Minutes.
HURRY!

ENROLL NOW TO GET STARTED.

Your Instructor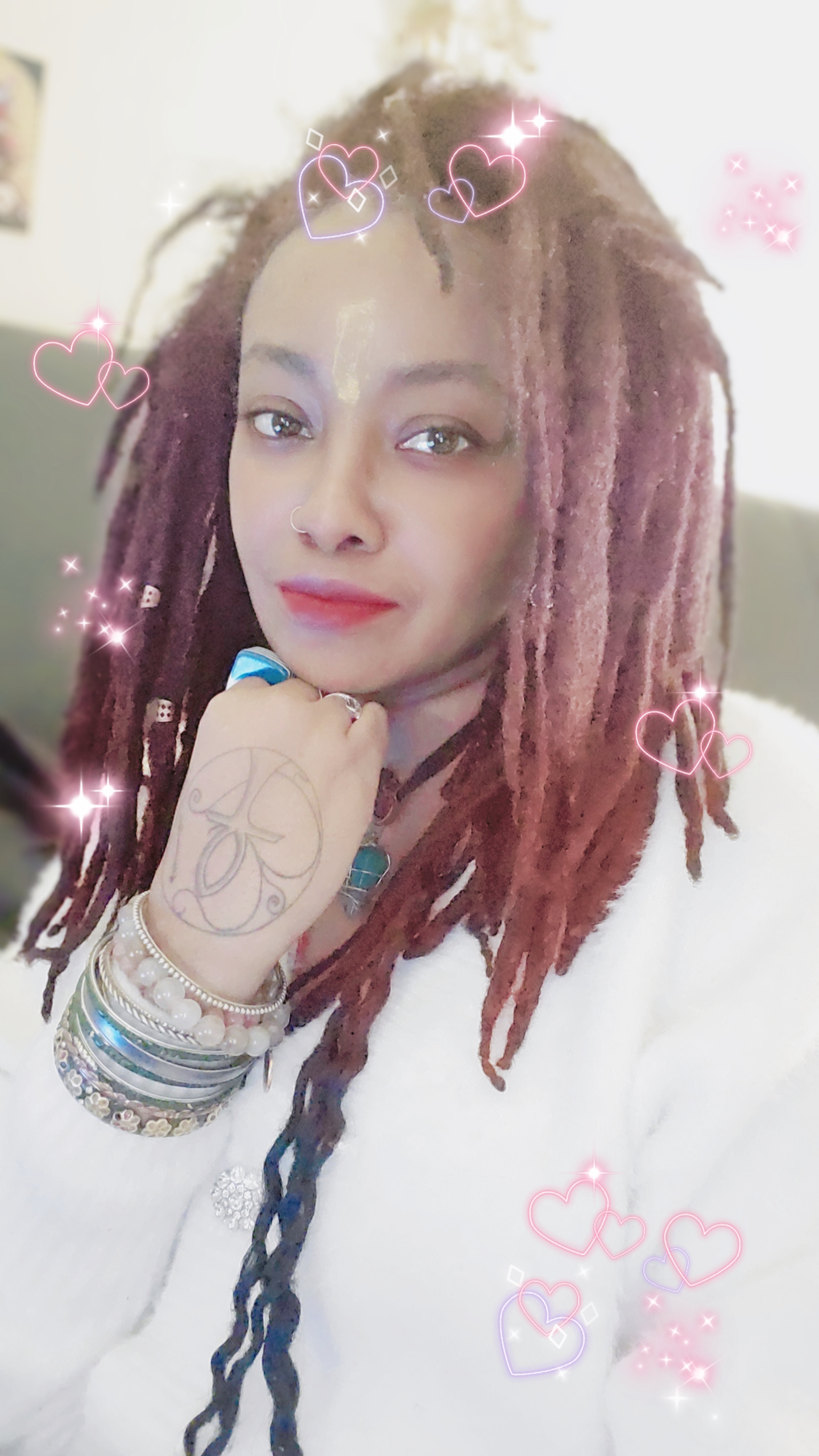 Najaam P Lee is a Spiritual Transformational Life Coach, Ayurveda Health-Wellness Consultant, Reiki Master, INTUITIVE Tarot Reader, Published Arthur, Motivational Speaker and Artist.
As young as five years old, Najaam, Canadian born, began sharing stories through various mediums of art, writing and dance. Then, jumped into acting, modelling which landed her in fashion shows and movies such as The Jackson Five Series and Poetic Justice, and few TV shows. Her unique creativity has brought her on stages performing Spoken Word- Poetry, highlighting her via MTV Commercials. In 2014, she showcased a series of abstract art called GALAN, in the Allure show at the famed Cutting Room in NYC. Her second art series PAIN, premiered in 2015 grabbing her media attention across the board.
Behind the stage, Najaam also covers events, fashion shows, TV, luxury brands and Non-profit benefits and galas via her top online publication called GOSH!ABOUT, which she founded in 2010 and is now sought after; from 2010 Fashion Loves New York on Fashion Nights Out, New York Style Fashion Week NY , Couture Fashion Week NY, Kenneth Cole Sustainable Fashion Show, Discover Many Hopes Gala, just to name a few.
The healing side of Najaam, is where her heart beats at NAJAAM LEE'S HEALNG TEMPAL (www.najaamlee.com), she founded in 2014 to help others through her gifted knowledge of New Age Healing, Ayurveda and Aromatherapy, Reiki, Holistic Health blended with Eastern Philosophy and Spirituality. She began her spiritual journey since a child with clairvoyant, clairaudient, and em-path. In college she began studying the bible, which took her into studying Catholicism and Christianity, Buddhism, Hinduism and Islam in 2000. She received a P.Ay. degree in Ayurveda and Aromatherapy. Certified in Touch Therapy, SHINPIDEN Reiki Master & Teacher, RAY Energy Healing, MM Melchizedek Order 1-4, GAIA Program, Yoga Meditation. Initiated into Maha Shivoham, 3rd Eye Shakti and The ANKH.
She has helped over 800 + of people through her practice on their spiritual journey, spiritual life coaching programs, intuitive readings, plus teaching how to spiritually shield themselves daily, offering in person & distant healing and protection and so much more.
Najaam started Spiritual Sessions classes of May 2018, every Friday evening at 7:30pm eastern, LIVE on https://www.facebook.com/NLHealngTempal/And with these weekly classes birthed her online school, called Spiritual Sessions Academy!
Najaam P Lee currently resides in Boston MA with her daughter and father.
Course Curriculum
PART 1. Session A: First Five Weeks of Meditation
Available in days
days after you enroll
WEEK 1
Available in days
days after you enroll
WEEK 2
Available in days
days after you enroll
Frequently Asked Questions
When does the course start and finish?
The course starts now and never ends! It is a completely self-paced online course - you decide when you start and when you finish. This is a five(5) week course that drips every 7 days you will receive new class topic, video, and class materials.
How long do I have access to the course?
How does lifetime access sound? After enrolling, you have unlimited access to this course for as long as you like - across any and all devices you own.
What if I am unhappy with the course?
We would never want you to be unhappy! If you are unsatisfied with your purchase, contact us in the first 7 days of purchase and we will give you a full refund only. Please allow 21 - 30 days to receive your refund back onto your CC or PayPal account. After the 7th day, there are no refunds.
What Sets 5X5 MINI MEDITATION COURSE Apart From the Competition?
Our goal with 5 X 5 MINI MEDITATION COURSE is to bring quality education, easy implementable techniques, and build a strong supportive student/teacher community, and provide on-going class materials to expand and grow every student, and empower their life!.
AS SEEN ON
PBS . MTV . VH1 . NBC . ABC . CNN .